Description
Rustic Woodwork Giclee Energy Efficient Bronze Ceiling Light
PRODUCT DESCRIPTION:
14″ wide x 5″ high.
Includes two 26 watt CFL bulbs with a light output of 900 lumens each, or 1800 lumens total.
Flushmount style ceiling light from the Liz collection.
Custom-made giclee shade with Rustic Woodwork pattern. Opaque shade that casts light downwards.
Bronze finish. Acrylic diffuser.
Please note, the shade uses a printed pattern and is not made from actual wood.
DESCRIPTION:
This stylish, energy-efficient flushmount fixture features a custom made giclee style shade with a stylish Rustic Woodwork pattern printed on high-quality material. An acrylic diffuser at the bottom prevents glare from the two included CFL bulbs. The canopy and accents are in a bronze finish. Shade printing process U.S. Patent # 7,347,593.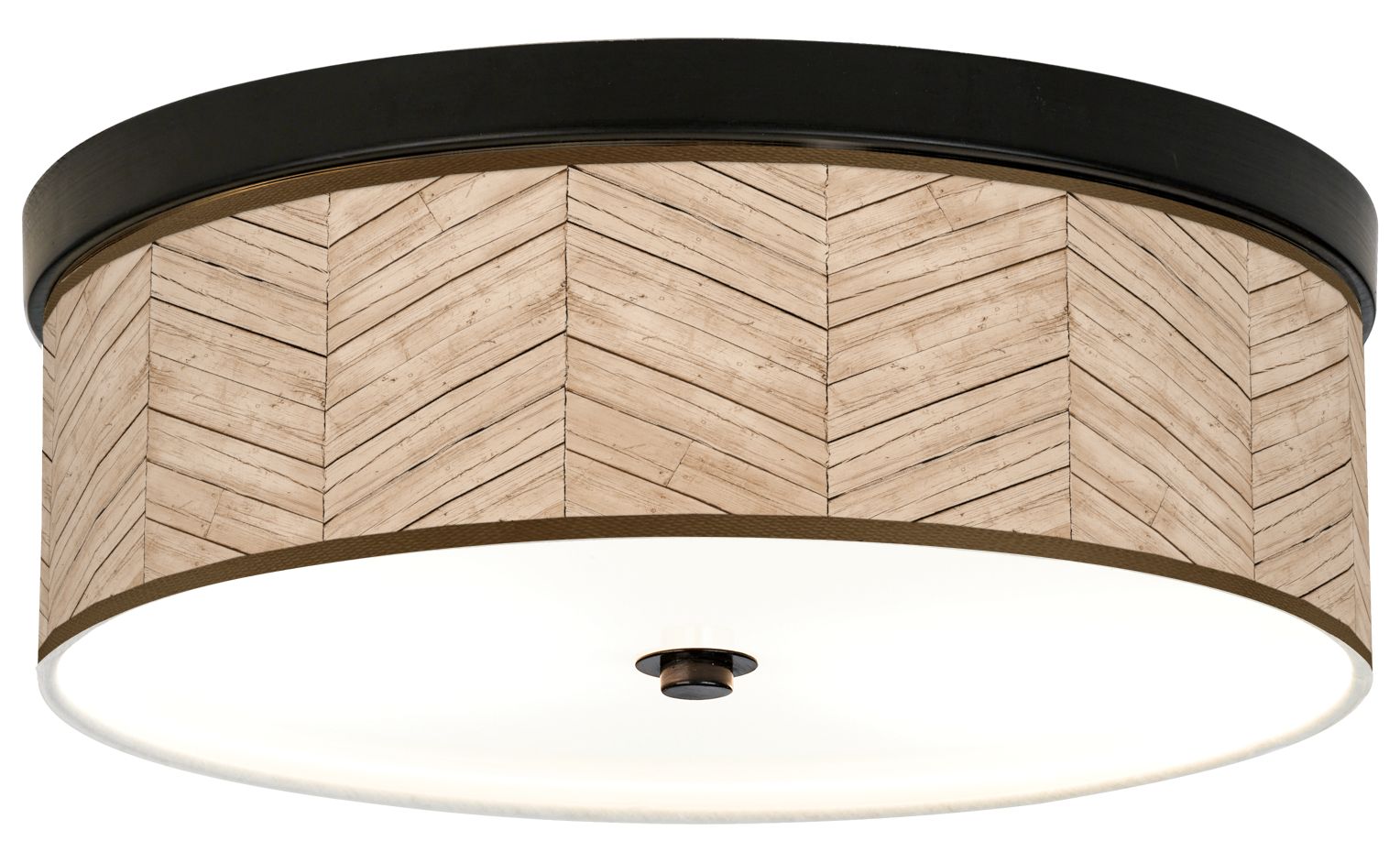 <!–
Attention: Required California Prop 65 Warning California Prop 65 requires us to inform you that lighting, accessories, furniture and other products sold here may contain lead, lead compounds and other chemicals known to the State of California to cause cancer, or birth defects, or other reproductive harm.
–>