Description
1.  A compact 2 tier design shelf with reasonable space and size to provide
ample storage for organizing home or office articles, books, trinkets
and more, and to display vases, family pictures, collections, keepsakes
in kitchen, pantry, entryway, living room, bedroom.
2. Different from most shelves which is single white or black, MDF
material and cheap finish, this shelf is constructed from torch finished
solid wood and bronze powder coated metal brackets, perfect blend of
rustic meets industrial, adds a nice rustic and beautiful touch on any
wall!
3. We always stand by our products and will happily address any manufacturing flaws
or any other issues, simply reply to our email notifications and we will
resolve it promptly.
Specification
Product Size: 15.4 inch Length(Arc length of a circle ) × 13.4 inch Height × 9.8 inch Deep
Material: solid paulonia wood
Item Weight: 1.75 lbs
Box Contains
2 × wood board
2 × metal bracket
12 × screws (4 long 8 short)
4× dry wall anchors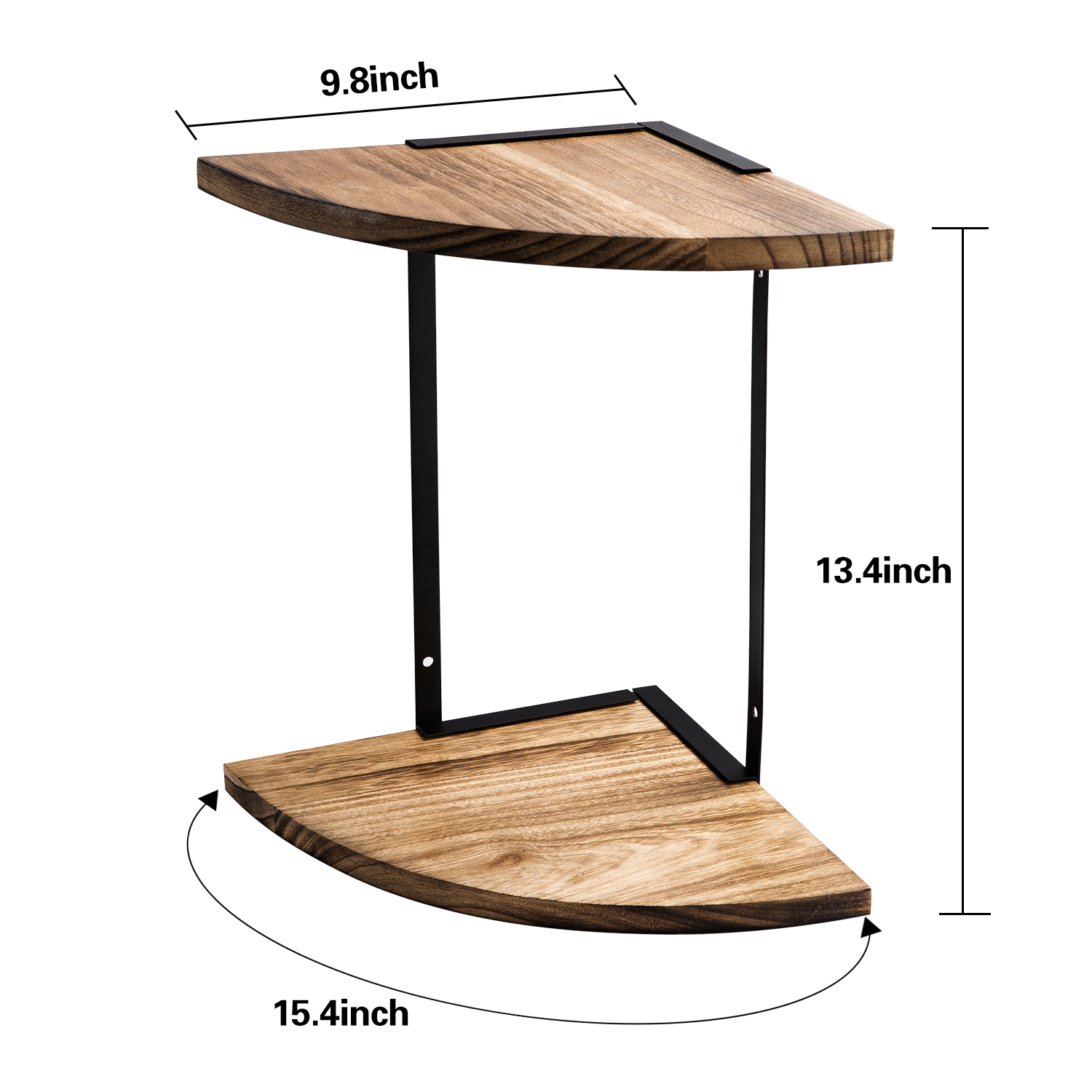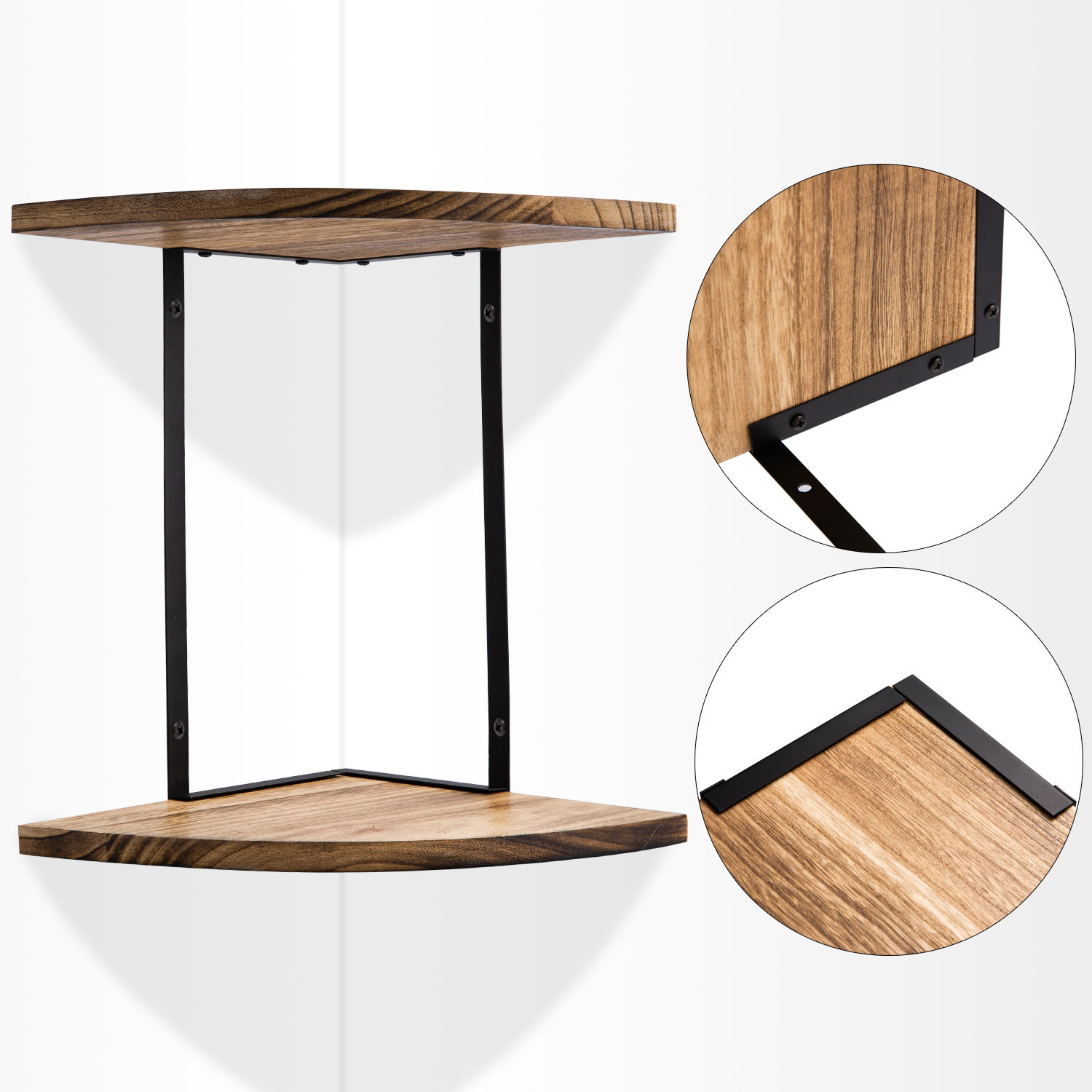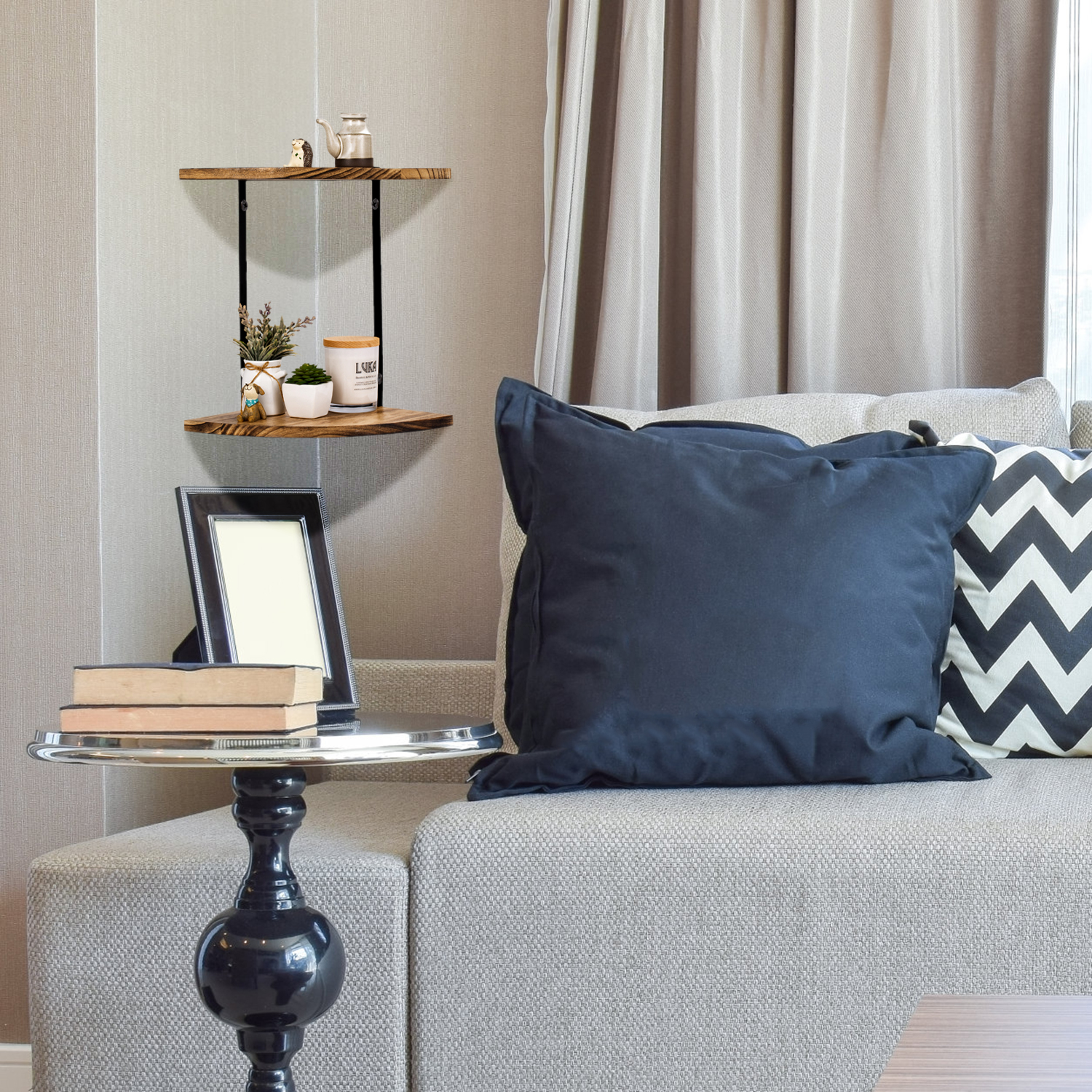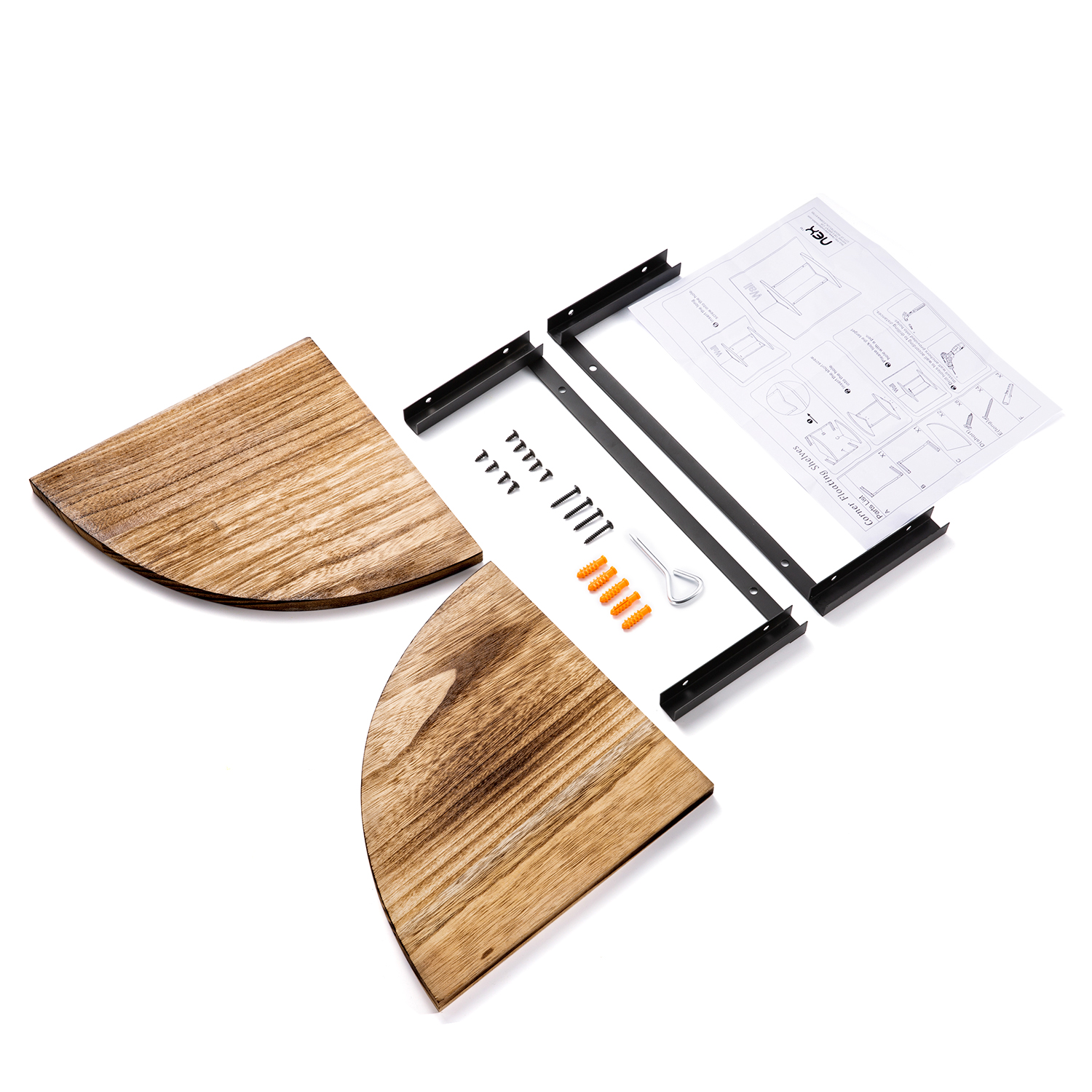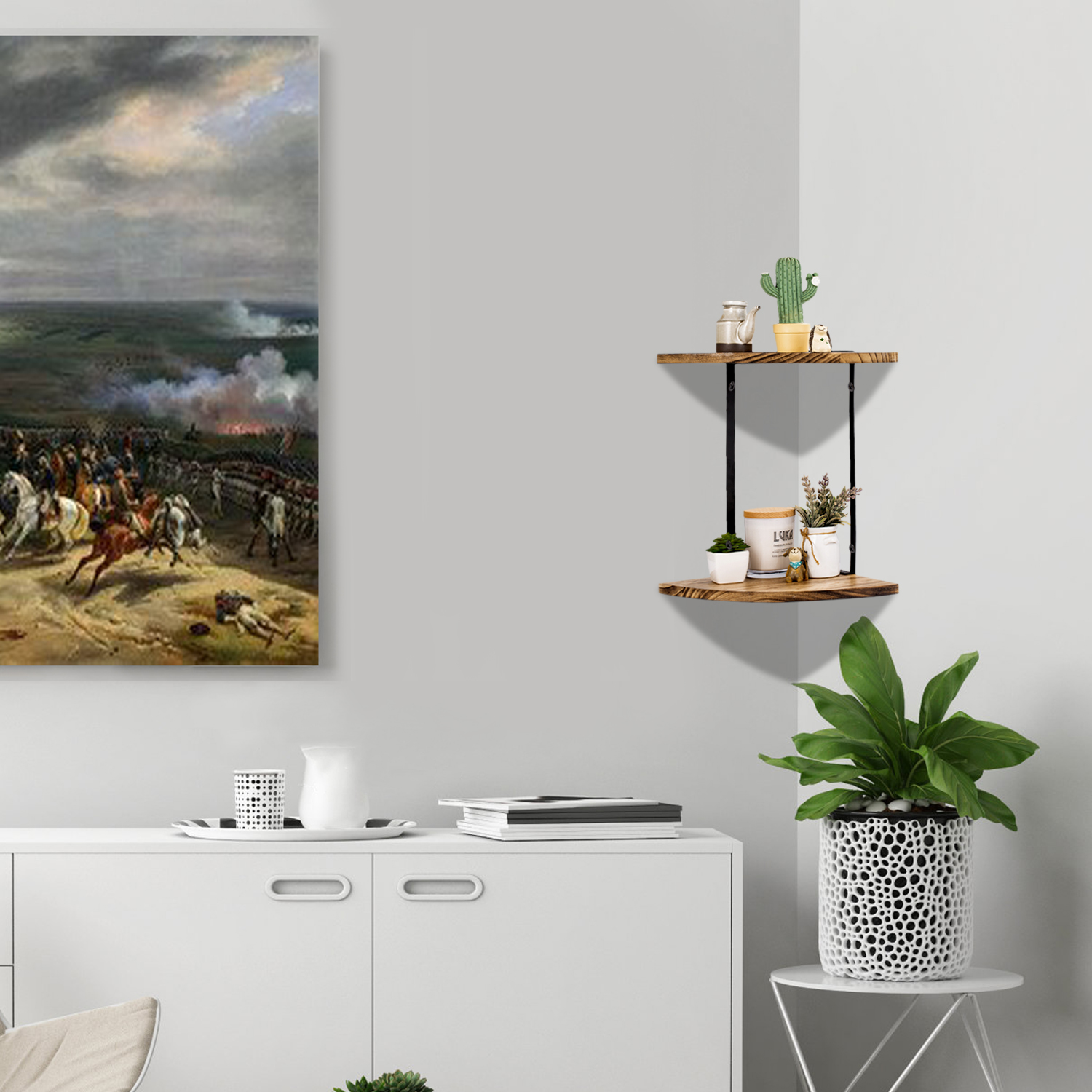 Wall-Mounted Racks Solid Wood Corner Partition Triangle Sector Storage Shelf